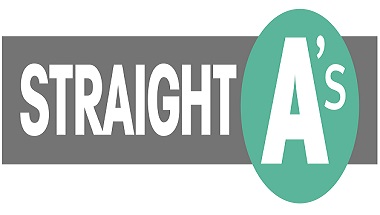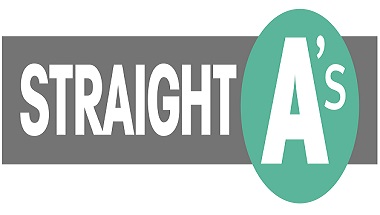 Sally Clarke (Director)
B Ed, Adv Dip Tchg, Dip Ed Mgmt, Irlen Screener
Set up by an experienced educationalist, Straight A's is a tuition centre that works alongside schools and supports children's learning within the New Zealand curriculum.
As a result, Straight A's is able to provide individualised programmes that will complement, consolidate and extend your child's ongoing academic development.
Using a range of formative and summative assessments, we build into your child's programme the skills needed to reach their next set of learning goals.
Our programmes and resources are constantly being updated to accommodate your child's needs and the changing curriculum.
Our tutors are qualified teachers or completing relevant university qualifications and are fully committed to helping your child achieve success. We have a maximum 1:4 tutor/student ratio. Making learning fun through a balance of computer and written work, we offer incentives and rewards to encourage learning and success.
Mathematics
Confidence, self-belief and a solid knowledge base are all important components in ensuring success. Whether it is learning basic facts at a junior level or algebraic equations at a senior level, Straight A's is able to make a difference. Our programmes and resources cater for those students that find mathematics difficult, through to the students who are gifted in this area.
Years 1-8
A weekly learning plan is written up to support your child's specific needs and their current learning in the classroom.
We are happy to contact and work alongside your child's class teacher to ensure that we are all working towards the same goals. Your child is welcome to bring along any homework from school to work on.
Straight A's also gives homework for all students up to and including Year 8, to consolidate the learning done at the centre. However, there is flexibility with our homework policy as we know that from time to time, your child has other commitments and is unable to complete their homework.
Your child is reassessed every six months and a written report is sent to you.
English
Success in literacy means being effective oral, written and visual communicators. At Straight A's, we help ensure our students achieve success in literacy.
Years 1-8
We teach skills such as reading and listening comprehension, oral reading, word attack strategies, story writing, genre writing, speech writing, punctuation, proof-reading/editing and spelling rules.
Years 9-13
We help older students with skills such as comprehension of unfamiliar texts, essay writing, summarising, grammar, spelling, oral presentations, research and media/dramatic presentations.
The Sciences
At Straight A's, we have tutors specialising in General Science, Chemistry, Physics and Biology. Our centre is professional and well laid-out, with individualised spaces conducive to learning. We have an open door policy and have created an atmosphere that is positive and relaxed.
Whether it is regular lessons you are looking for or a short series of lessons to prepare for exams, your child can start with us any time! Please contact us or call in to our learning centre on (09 528 9207 or 0800 024 362 ) to find out more.
Services
Free initial assessment (Years 1-8)
Individualised programmes
Balance of computer & written work
Maximum 1:4 tutor/student ratio
Flexible start dates
Holiday programmes
Specific I.C.A.S. competition courses
School exam/NCEA/Cambridge exam preparation & revision
Refresher courses (January)
Dyslexia testing
Irlen Syndrome screening
Assistance for children with:
Dyslexia
Dyspraxia
Dyscalculia
Aspergers Syndrome
ADHD
Irlen Syndrome
Services
Free initial assessment (Years 1-8)
Individualised programmes
Balance of computer & written work
Maximum 1:4 tutor/student ratio
Flexible start dates
Holiday programmes
Specific I.C.A.S. competition courses
School exam/NCEA/Cambridge exam preparation & revision
Refresher courses (January)
Dyslexia testing
Irlen Syndrome screening
Assistance for children with:
Dyslexia
Dyspraxia
Dyscalculia
Aspergers Syndrome
ADHD
Irlen Syndrome
Sally, I can not even begin to tell you how grateful I am for all Peter's work with my children. I tell everyone how much they love coming to Straight A's. Even my daughter loves Maths now. The confidence she has in her ability has bloomed beyond belief. It's great to see her confidence soar and for her to feel a sense of achievement. As her mother, I feel a load has been lifted from my shoulders. Despite my best efforts to teach her, I just don't have the skills that are provided by your tutors at Straight A's. Thank you very much for helping my children (and helping me!)
Lisa Cousins
Our son has been attending Straight A's for just over a year now. We have found Sally to be an integral part of his learning. She has been very supportive to us as a family as our son has recently been assessed as being dyslexic. Sally has taken the time to undergo professional development in order to best support his learning needs. She has also been in contact with his teacher in order to provide a consistent learning approach for our son. And BEST OF ALL… our son LOVES it! Straight A's is computer driven which really suits him. He also really looks forward to Sally's reward system. Thanks Sally for your continued support and advice for our son.
Bern & Craig